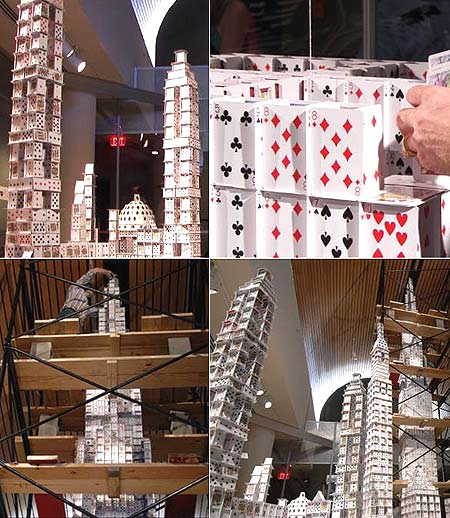 In his column for Antinomy magazine, Jon Racherbaumer referred to card tricks as the "antics of the pasteboards." I found it an eloquent way of describing magic with cards - something that's been on my brain a lot lately.
I don't really consider myself to be a card magician. I do perform card magic, but it isn't a heavy part of my arsenal. So recently I found myself pouring over some classic card texts, and I thought you might like to do the same.
Expert Card Technique
: Scores of methods — previously known only to card experts — include passes, palming, false shuffles, false cuts, changes, crimps, jogs, reverses, rear palms and more. Altogether, 341 sleights and tricks. 318 illustrations show exact position of fingers and hands.
Encyclopedia of Card Tricks
: How to perform over 600 card tricks, devised by the world?s greatest magicians. 66 illus. Includes work on the Nikola card system, and tricks that run the gamut from knuckle-busters to self-working miracles.
Revolutionary Card Technique
: This long-awaited collection of Ed Marlo's books has been ten years in the making. Newly edited, with all new drawings, preface by David Ben, introduction by Bill Malone; Revolutionary Card Technique promises to be the primary reference book for advanced card magic.
This is the most complete single reference book on card magic available.

Grab it before it goes out of print - again!

Carneycopia: While not completely a card magic book, this is still a fantastic source for card material and other close-up work. I highly recommend this book to nearly everyone I meet. Who knows how long we'll be able to keep this little baby in stock?